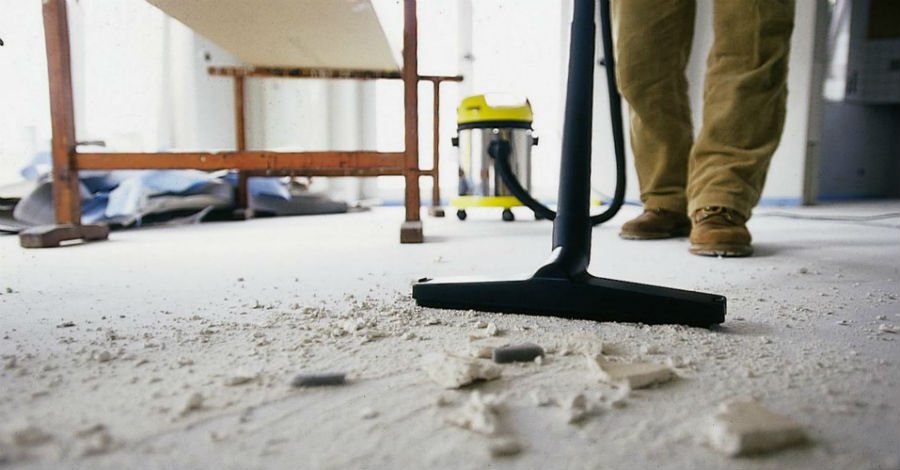 POST RENOVATION CLEANING LAS VEGAS
Whether you are renovating one room or your entire home, you understandably have an incredible vision of what your post-renovation space will look like. Even the most diligent and service-oriented contractors can leave behind dust and other debris. This dust and dirt can permeate into all of the small nooks and crannies in your home, and it will conceal the incredible transformation that you have been eager to see. MGM Cleaning Las Vegas provides thorough post-renovation and post-construction cleaning services that remove every speck while sanitizing your home to your satisfaction.
WHY YOU NEED TO SCHEDULE POST-RENOVATION CLEANING SERVICE
You may be eager to relax in your renovated space and even to show it off to friends and neighbors. However, before you do, you may have a major cleaning project sitting in front of you. Contractor dust and debris can make your home absolutely filthy. The debris can permeate into other areas of the home that were not renovated as well. The result is a space that is truly filthy from floor to ceiling.
Cleaning your home after a renovation or construction project is no easy feat. The filth can cover the floors heavily, and it may touch furnishings that were not protected as well as baseboards, cabinetry surfaces, light switch plates, ceiling fan blades and more. In order to clean and sanitize your home after a renovation, you must touch on surfaces that do not normally receive attention when you clean your home. It can take many long hours of exhausting effort to remove all signs of the renovation work and to create a space that you can truly appreciate. With post-renovation cleaning services from MGM Cleaning Las Vegas, you can begin enjoying your renovated home right away and without having to lift a finger.
WHAT OUR POST-RENOVATION CLEANING SERVICES INCLUDE
Because a renovation project can spread filth throughout your home and may leave no surface untouched, our post-renovation cleaning service is comprehensive. For example, we do more than clean the windows and windowsills. We also clean the window tracks, the baseboards, the door knobs and other surfaces that you may not even think about cleaning and that can be coated with dirt. Our services also include:
Wiping down major and smaller appliances
Cleaning light switches and power outlet plates
Wiping down walls, doors and cabinetry
Cleaning mirrors and other glass surfaces
Sanitizing the kitchen and bathrooms
Vacuuming and mopping the floors
We also tailor our efforts to meet your home's unique needs. Rest assured that our home will be spotless before our experienced cleaning crew leaves. MGM Cleaning Las Vegas team is ready to help you enjoy your renovated home through in-depth cleaning and sanitization. Call us today to schedule post-renovation cleaning for your home.
Las Vegas NV Post Renovation Cleaning Services near me
Boulder City NV Post Renovation Cleaning Services near me
Enterprise NV Post Renovation Cleaning Services near me
Henderson NV Post Renovation Cleaning Services near me
North Las Vegas NV Post Renovation Cleaning Services near me
Paradise NV Post Renovation Cleaning Services near me
Spring Valley NV Post Renovation Cleaning Services near me
Summerlin NV Post Renovation Cleaning Services near me
Sunrise Manor NV Post Renovation Cleaning Services near me