Move In/Move Out Cleaning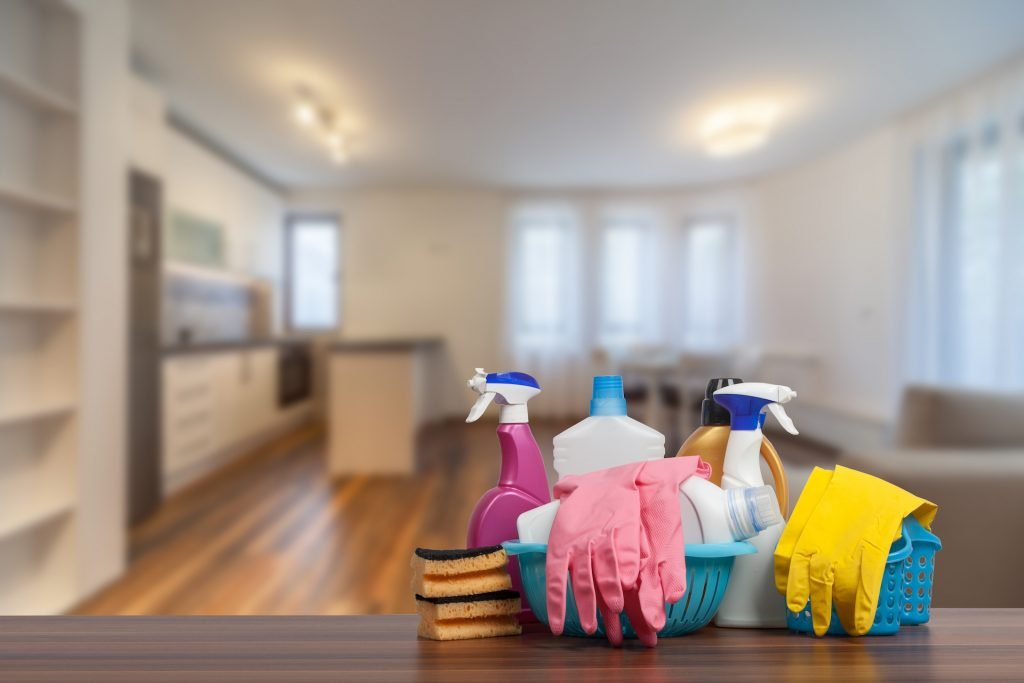 MOVING IS STRESSFULL, LEST US HANDLE THE CLEANING
Moving is considered to be one of the most stressful experiences you can go through as an adult. You need to have a sort out of what you are keeping and what you are getting rid of, then you need to pack everything up and arrange for help from a removals service. That's just skimming the surface of what's involved, but you get the idea.
One thing that is easy to forget in the planning process is the cleaning of the property you are moving out from and the cleaning of your new place before you move into it. What you need is the Moving In/Out Cleaning Service we offer here at MGM Cleaning Las Vegas.
Leave your property looking nice for the new owners or to make it easier when you sell it
Have your property professionally cleaned or you could face an extra charge from your landlord
You don't have the time to do the cleaning yourself
No access to professional equipment and experienced staff
Have no fear, we can take care of your Move In/Out Cleaning Service. Our team provides a detailed and thorough cleaning of the whole property. Although you may feel you could do a good job yourself, you may not have the time when you are trying to ensure your move goes according to plan and everything runs smoothly.
Our experienced team has been suitably trained, is fully vetted, and apply the right attention to detail to leave your old place looking as good as new and making your new place look great before you set foot in it.
Moving in and moving out cleaning involves a variety of different tasks that we provide as a standard. Our team of cleaning technicians will come into your property and clean everywhere thoroughly. We only use the best equipment and cleaning products and our service includes, but is not limited to, the following:
Clean the inside of all windows
Dust the blinds
Clean the kitchen thoroughly
Clean and polish all countertops
Vacuum all the carpets, around the edges and the main areas
Clean all appliances inside and out, such as the refrigerator and oven
Clean all the baseboards
Polish the stair railing and handrails
Clean the inside, outside and top of the cabinets
Clean the tops and sides of doors
Dust the ceiling fans
Clean all floors properly, depending on the surface materials
Vacuum and clean the masonry on the inside
Clean all faucets and sinks
Clean and polish the lights and mirrors
Move appliances and clean the area behind them
Clean the shower glass, railing, and doors on the inside and out
Clean, scrub, rinse and polish the chrome and sinks, showers, and bathtubs
MOVE-OUT CLEANING SERVICES FOR ALL NEEDS
Moving into a new home is a huge, stressful project, and you need all of the help that you can get to streamline this process. At MGM Cleaning Las Vegas, we understand how important it is to clean the home or apartment that you are moving out of and to give your family a pristine new space to live in from day one. With our move-in and move-out cleaning services, you can cross all of the cleaning chores off of your to-do list and concentrate on getting settled into your new home.
Our move-out cleaning services are essential for landlords who need to prepare a home for their next tenant as well as for residents who vacating the property. When you lease a home or apartment, you may need to clean the space as a final condition of your rental agreement. You may also want to make the space look as immaculate as possible so that you can hopefully get more of your security deposit back. If you have sold your home, you may need to clean it after moving out as a condition of the sale.
Even when you clean your home regularly while living in the space, you may be astounded by the filth that remains when you remove all of your belongings. From dust bunnies in corners to the crumbs in the pantry, there are many areas that require attention before someone else can move into the space. When you schedule move-out cleaning services from MGM Cleaning Las Vegas, you can feel confident that our experienced and diligent team will thoroughly cover every inch of the space.
Move-out cleaning involves more than your regular vacuuming and mopping chores. Our cleaning team digs deep to leave the home or apartment in pristine condition. Some of the many tasks that we complete with move-out services include:
Cleaning the inside of your kitchen appliances
Wiping down the inside of cabinets
Cleaning ceiling fan blades
BENEFITS OF MOVE-IN AND MOVE-OUT CLEANING SERVICES
MGM Cleaning Las Vegas provides thorough and affordable cleaning services for all of your move-in and move-out needs. Our move-out services enable you to comply with your contractual agreements to clean the space before vacating it. Because our cleaning team can customize our services to meet your needs, you may be less likely to have a deposit withheld because of the cleanliness of the space. You can also get out of the space more quickly so that you can concentrate on unpacking and getting settled in your next home.
Move-in services are an affordable way to enjoy peace-of-mind in your new space. You will understandably be exhausted during the move, but you also may be concerned about how well the space was cleaned before you move in. You cannot take any chances with the cleanliness of your new home, and we can erase all of those concerns for you.
Whether you need move-in cleaning services, move-out services or both, we are ready to help. Contact us today to inquire about our standard services and to learn how we can adjust our services to meet your needs.
Las Vegas NV Move In/Out Cleaning Services near me
Boulder City NV Move In/Out Cleaning Services near me
Enterprise NV Move In/Out Cleaning Services near me
Henderson NV Move In/Out Cleaning Services near me
North Las Vegas NV Move In/Out Cleaning Services near me
Paradise NV Move In/Out Cleaning Services near me
Spring Valley NV Move In/Out Cleaning Services near me
Summerlin NV Move In/Out Cleaning Services near me
Sunrise Manor NV Move In/Out Cleaning Services near me